LISTEN TO OUR LATEST PODCASTS
The Ins and Outs of Winter RV Living: A Conversation on Staying Warm
Are you ready to embrace the chill and adventure into winter camping? This episode promises an engaging exploration into the world of RV living, especially when temperatures drop. We're joined by Jim Phelan, founder of AirSkirts, who revolutionizes winter camping with his innovative invention. Listen in as he takes us through the benefits of the AirSkirts product, which insulates the underside of RVs, conserving heat, and protecting pipes from freezing.
Adopting the right gear for your RV can significantly impact your camping experience. We learn that with Jim, as he walks us through the different lengths and varieties of AirSkirts suitable for various types of motor coaches, travel trailers, and fifth wheels. Say goodbye to hay bales and hello to accessories like tire covers and tire wedges that can make your journey more comfortable. And guess what? AirSkirts aren't just for winters. Jim explains how they can make your summer RVing cooler, potentially lowering your electric bills.
We're not just talking about comfort here, but also convenience and longevity, with the robust construction of AirSkirts and a  five-year warranty that comes with it. Jim also introduces us to a space-saving inflatable cooler that can keep your food and beverages cold for up to five hours. So whether you're a seasoned RVer or planning your first adventure, join us as we unravel tips and tricks that can make your RV life more efficient and enjoyable.
Find out more about AirSkirts at https://www.airskirts.com/
Use Discount Code: RVPOD
Episodes Sponsors & Discounts:
• AirSkits
Use Discount Code: RVPOD
• Open Road Resorts
Mention RV LIFE Podcast for discounts
• Liquid Rubber
Code: RVLIFEPOD for 15% off
• RV Trip Wizard
Code: RVLIFEPodcast for 25% off
• Harvest Hosts
Code: HUNT20 for 20% off
• Boondockers Welcome
Code: HUNT20 for 20% off
• Kracken Adventure Bikes –
Code: Hunt for $400 off
Follow, Leave Comments, or Message Us On Social Media:
Facebook
Instagram
Linktree
Check Out Dan & Patti's RV Lifestyle Youtube Channel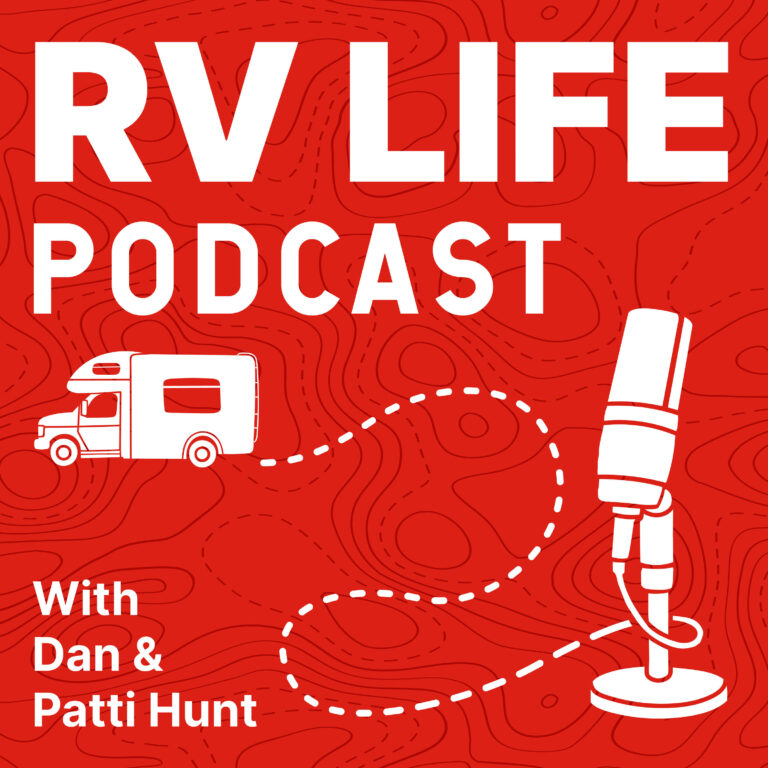 Search Results placeholder